ABA Productions and Shakespeare's Globe proudly present
September 7th – 11th 2016
Lyric Theatre, Hong Kong Academy for Performing Arts
I will not hear thee speak; I'll have my bond.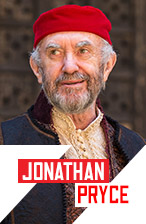 Portia, a wealthy heiress of Belmont, sets her suitors a challenge. The winner will win her hand in marriage; the losers will lose her hand and much more. In Venice, the epicentre of consumption, speculation and debt, Bassanio borrows money from his friend Antonio to finance his attempt. Antonio, in turn, takes out a loan from the moneylender Shylock. The loan will be repaid when Antonio's ships return to the city. But if they should fail, and the money cannot be repaid, Antonio shall give to Shylock a pound of his own flesh. And they do fail. And Shylock will have his 'bond'.
In some of his most highly-charged scenes, Shakespeare dramatizes the competing claims of tolerance and intolerance, religious law and civil society, justice and mercy; while in the character of Shylock he created one of the most memorable outsiders in all theatre.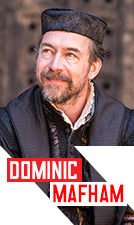 Performed at the Globe and touring across the UK, US, China and Europe
'Jonathan Munby's oak-solid, finely weighted production… The lighter and darker elements combine in a seamless whole' The Telegraph
10% discount is available for groups of ten or more For CORPORATE and SCHOOL BOOKINGS, please call 2547 7150 or email info@aba-productions.com
Running time: approx. 2 hours 45 minutes including an interval
The show will be performed in English with Chinese surtitles
Date
Times
7 Sep 2016 (Weds)
7.45pm
8 Sep 2016 (Thurs)
7.45pm
9 Sep 2016 (Fri)
7.45pm
10 Sep 2016 (Sat)
2.30pm
7.45pm
11 Sep 2016 (Sun)
2.30pm
Cast
Jonathan Pryce | Shylock
Phoebe Pryce | Jessica
Stefan Adegbola | Launcelot Gobbo
Chris Logan | Arragon
Brian Martin | Salarino
Rachel Pickup | Portia

Creatives
Director | Jonathan Munby
Designer | Mike Britton
Composer | Jules Maxwell